While it is difficult to understand why, some people still have the perception that cruising is only for the elderly. Perhaps many years ago that was indeed the case, but with the wide selection of amenities, entertainment and destinations offered by modern cruise lines this is certainly no longer true.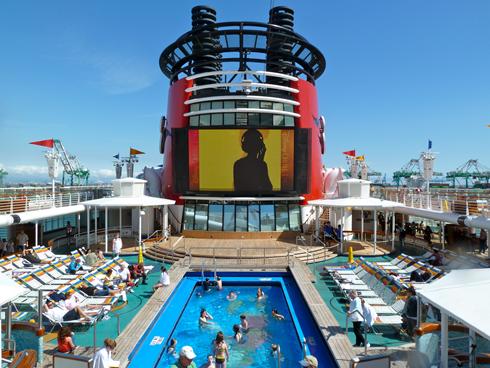 It's fairly safe to say that somewhere out there among the multitude of cruises on offer by the various cruise lines will be the perfect journey to suit any individual, regardless of his or her age or preferences. What makes cruising even more appealing now is that with so many cruise out there you are more likely to be able to hop on a boat from you home country, when you can book a no fly cruise it makes the whole experience even more relaxing.
A cruise holiday is in many respects the perfect way to see the world, regardless of whether one is a backpacker or an octogenarian. It is safe and relatively affordable and a lot of the hassle associated with flying, and packing and unpacking numerous times during long journeys, is eliminated.
For someone who wants a holiday with a difference, something involving a little bit of excitement, there is hardly a better choice than a cruise. The options are virtually unlimited, from cruises to the Arctic, to journeys up the Amazon River and from Caribbean cruises to voyages exploring the Australian Barrier Reef. And then there are also themed cruises, catering for a wide array of special interest groups, such as music lovers, history buffs, and those who love adventure sports.
Whether one would love to sip a cocktail while listening to an onboard performance of Mozart's most popular works or go white-water rafting on a faraway river, there is sure to be a cruise out there that will fit the bill perfectly.
Where young families in the past might have felt left out by the cruise industry, today's cruise lines are getting more family-friendly virtually on a daily basis. In the past they would simply classify activities as either suitable for adults or children, but they now differentiate among different age groups.
A cruise line such as Royal Caribbean, for example, offers activities aimed at the followed age groups: 3 – 36 months, Aquanauts (3 – 5 years), Explorers (6 – 8 years), Voyagers (9 – 11 years), 12 – 14 years and 15 – 17 years. Their ships feature amenities such as ice-skating rinks, rock climbing walls, roller-blading and computer stations.
Solo travelers also no longer have to feel lonely while cruising. Single females can, for example, make use of Cunard's 'gentleman host' program that provides companions for dances and social functions. Single gentlemen usually don't have a problem, because there are more single ladies onboard the average cruise than single men.
Young couples without children might be the one group that feels cruising is not for them. This is, however, more fallacy than fact. Today's cruise ships offer exciting amenities such as nightclubs and casinos, numerous specialty restaurants, movies, stage shows and offshore activities such as kayaking and horse riding. A romantic cruise to a tropical island might be just what a young couple needs to rekindle the romance in their relationship.